The Zoology Foundation is excited to offer a new behind-the-scenes experience which lets you spend time with one of our animals in an intimate setting. This private animal experience is for up to 4 people ages 8 and up.
Details of the Zoology Foundation's Behind-the-Scenes Experience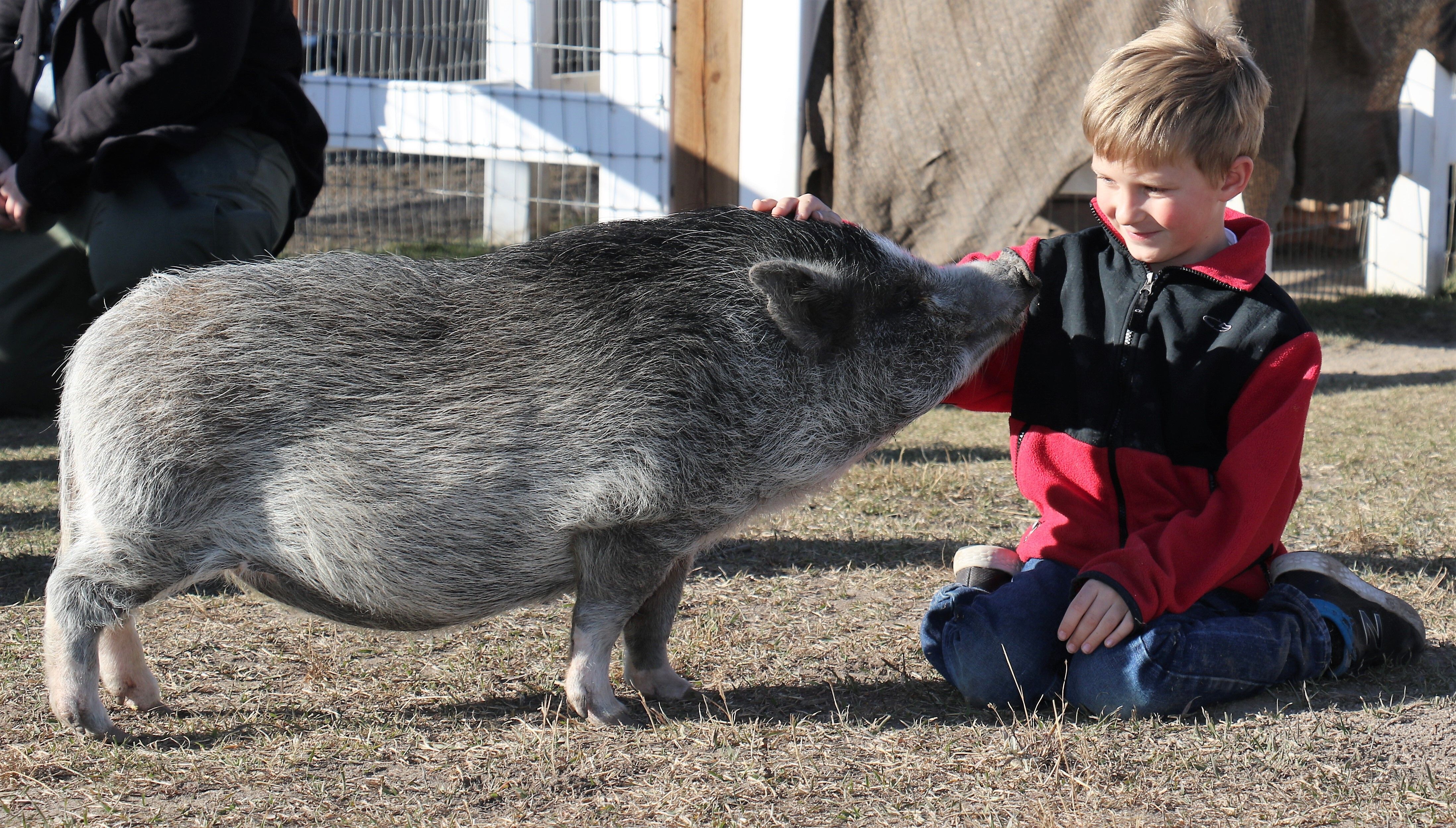 This exclusive behind-the-scenes experience can accommodate up to 4 guests, lasts between 1-1.5 hours, and costs $150 for the entire group. Together, we will choose an animal that will be a good fit in order to provide a mutually rewarding experience. We want your time with the animal to be enriching for both of you.
On the day of your visit, we'll start with a short tour of the sanctuary, where you'll see some of our other animals, hear about our programs and community outreach, and learn about our facilities.
Most of your time will be spent with the individual animal you've chosen. You and your companions will have hands-on interaction with the animal. This could include prepping food, creating enrichment (toys), watching or participating in a training session, grooming, hoof trims, and more! You'll learn about the animal's species, including best care practices, diet, and characteristics. Then we'll talk about this animal in particular. We'll tell you what we know about their personal history and how they came to ZoFo, list their favorite foods (maybe let you see how wild they go for these delicacies), share some of their personality traits and quirks, reveal who their friends are among the other animals and keepers, and more.
The exact level of interaction you have depends on the animal themselves. When you decide on an animal to visit, we'll give you a general sense of their character and what type of interaction you might expect. However, animals, like people, have good and bad days. How the animal is feeling on the specific day of your experience will determine the exact level of interaction. At the end of your visit, you'll get a photo opportunity with the animal upon request.
Review:
"I was the lucky one who won a one-on-one tour and behind the scenes visit with Jones at the Zoology Foundation.  I had a great time touring the beautiful farm, and appreciated learning so much about all the different animals and their unique needs from the very knowledgeable staff.  Jones and the other pigs (and one of the cats!) were very welcoming and friendly – and Jones took a treat from me so gently!   I can now check off my bucket list: "Pet a Pig" and "Hold a Ferret" . Thank you Zoology, for a very fun and informative morning."

-Mickie Burrus
Schedule Your Behind-the-Scenes Experience Today!
Booking your Behind-the-Scenes Experience is easy! Fill out the inquiry form, and we will contact you to confirm details and get you scheduled!
If you prefer, you may also call 303-951-8813 to immediately book your Behind-the-Scenes Experience!